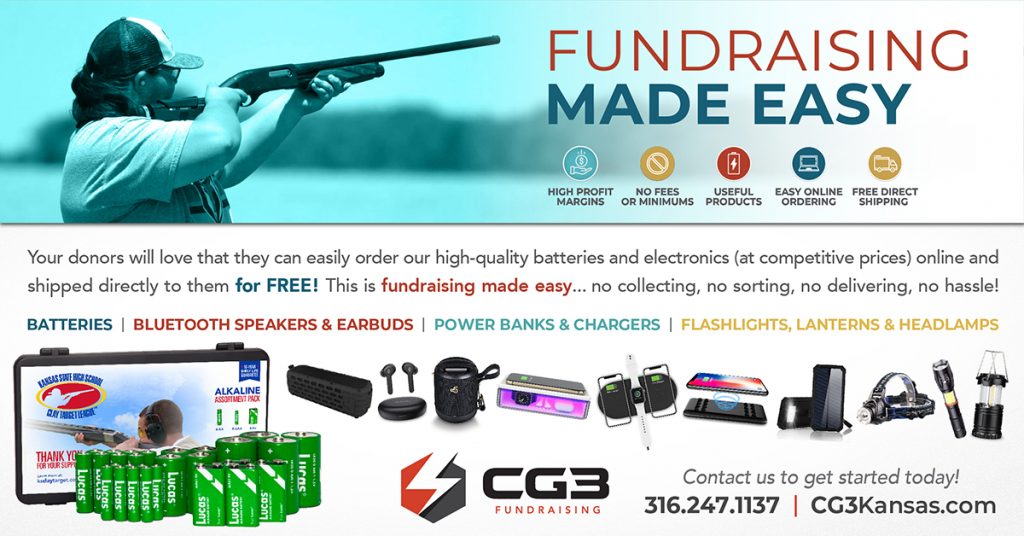 If your team is looking for a fun, modern way to fundraise that will increase donations while providing great value to your donors, CG3 Fundraising would love to partner with you! Within a week we can have your team (big or small) set up to have a CG3 Fundraiser at absolutely no cost to you, with no minimum requirements. Because our fundraising products, high-quality batteries and electronics, are both priced competitively and are items that every household uses and needs, you will see an increase in donor participation, and ultimately, an increase in how much money you will raise.
With a CG3 Fundraiser, your earning potential is limitless! Americans use over 3 billion batteries a year in toys, remotes, flashlights and more, making them the perfect fundraising product. Most of our battery items generate $10 in fundraising earnings, electronics earn $10-$20 per item, our popular Student, Outdoor, and Flashlight Combos generate an astounding $30-$38 per combo sold. 65% of CG3 donors order more than one item and the average donor order is $110. It is easy to see how quickly your earnings can accumulate when donors find value in the products you are providing.
At CG3 Fundraising, we pride ourselves in making the fundraising process as simple as possible by providing you all the necessary tools to be successful, especially in the current fundraising climate. A custom fundraising website makes it easy for donors, near and far, to order online and have their products shipped DIRECTLY to them FOR FREE! Donors no longer have to wait months for a fundraiser to close to receive their products. This is fundraising made easy… no collecting, no sorting, no delivering, no hassle! In addition, we will also provide your team with a social media package so members can easily share their fundraiser across all platforms.
To see a live fundraising website, please visit KSClayOrders.com.
We are excited to support the USA Clay Target League's mission, which is why we are going to further increase your fundraising earnings by matching an additional 5% of your sales. We know that every team has different financial needs, and we hope this additional funding can help reduce the burden for students who might not be financially able to participate. Further, we will incentivize your top sellers with exciting prizes and offer flash incentives to increase participation throughout your fundraiser! We are consistently monitoring your live fundraising analytics and will offer additional marketing or ideas whenever needed! We are here to help in whatever way we can!

We think that you will find our fundraising model to be simple and effective, and that our flexibility will allow us to meet all of your possible fundraising needs.
Click here to get started today!
We invite you to learn more about our company at CG3Kansas.com or visit us on Facebook or Instagram @CG3Kansas.