Strike Visuals is dedicated to the sole purpose of helping our partners stand out from the competition. Established in 2013, our focus on outfitting leagues, teams, and brands with only the highest-quality event gear (tents, banners, flags, arches, and more), combined with delivering unparalleled customer service, has allowed us to build great relationships and long-lasting partnerships.
We're excited to be partnered with the USACTL and we look forward to working with all of the teams and members of this amazing community. Our proven design process and unwavering attention to quality means that you'll be working with a dedicated team of product experts that know your event needs and can help configure the right set-up for any type of space, budget, or weather condition. And as a member of the USACTL you receive exclusive pricing on all purchases.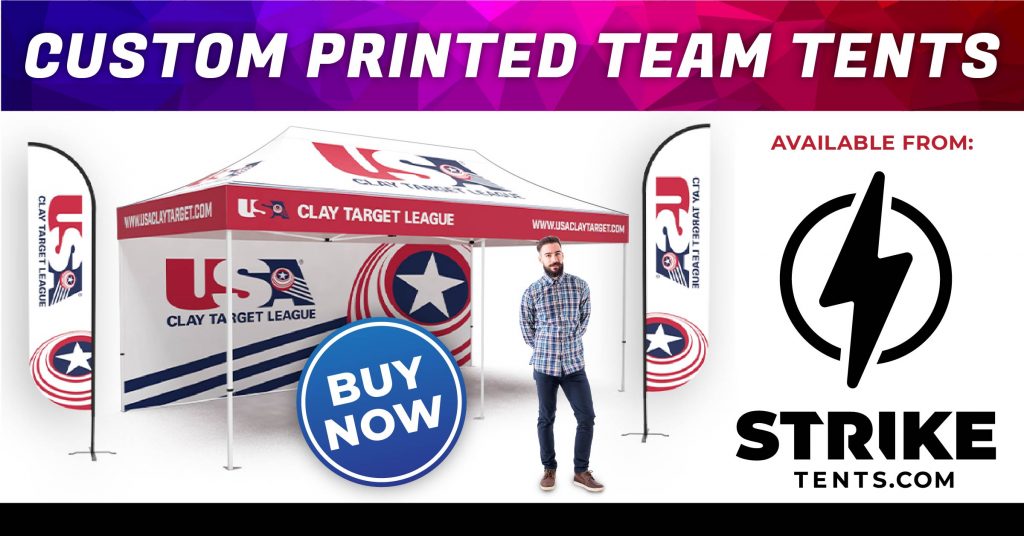 We know what it means to perform at your best, and to help, we've put together some custom packages just for the USACTL members.  You can choose from one of these packages OR you can easily build your own.  Our product experts and dedicated reps are ready to help with all of your needs.

Click Here to learn more!
See you on the range!