At Do All Outdoors, we take pride in providing affordable, durable, and reliable clay target throwers, targeting systems, and master crafted outdoor accessories.
We are a company with a true love for the outdoors. Since developing our first patented clay target thrower in the early nineties, we have been dedicated to bringing the highest quality, most innovative and affordable products in the hunting, shooting sports, and recreational industries. Head to our website to check out our full line of clay target launchers, steel & self-healing targets, and multiple accessories for the outdoor sports and hunting enthusiasts!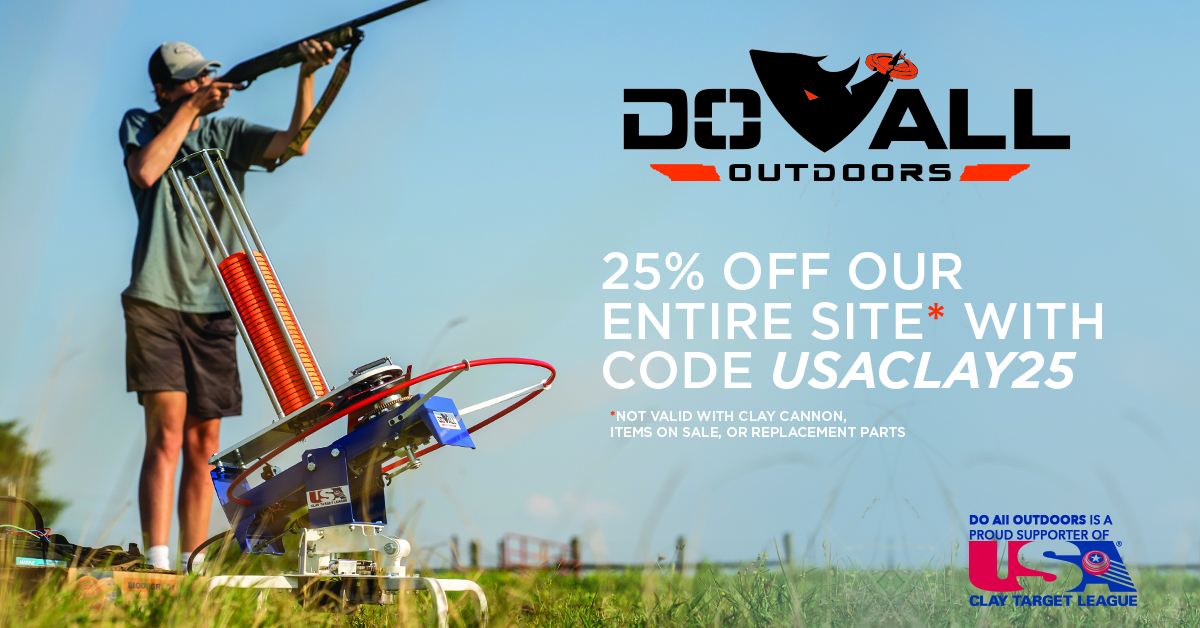 Our USA Clay Trap was built with the USA Clay Target League in mind. Out of the box, this trap combo comes with a wireless remote and wobbler kit allowing the shooter to exactly emulate competition shooting. The wobbler kit will throw side to side just like a trap house and if you're feeling like shooting sporting clays, switch the directional plates (both included) and never shoot the same bird twice!
2.5 second recycle time
55+ clay target throws
50 clay pigeon stack
Wireless remote included
Adjustable wobbler kit included
High school trap leagues are one of the fastest-growing sports in the nation. With the excitement around the growing sport of trapshooting, we have partnered with the USA Clay Target League to help further the growth of user participation and the future of our sport.
Now available for $649.99 + tax & shipping online at www.doalloutdoors.com!  To receive up to 25% on other products, use promo code USACLAY25 at checkout.  Only valid on certain products, not valid with any other offers.