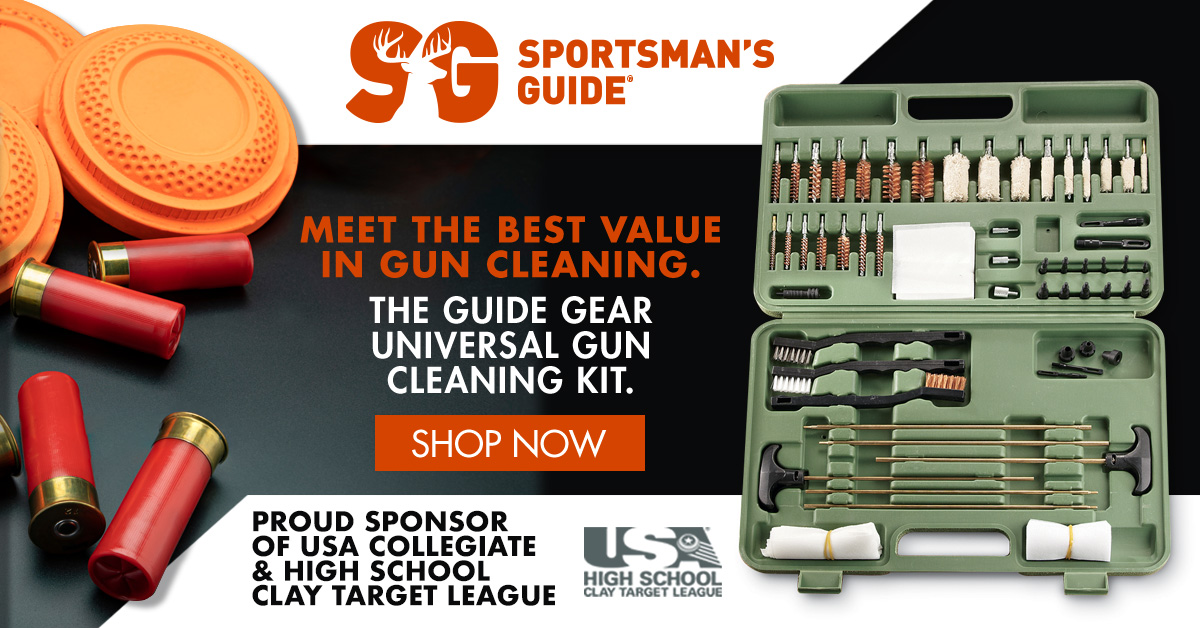 Proper cleaning and maintenance of your firearm is essential for keeping your guns working properly, maintaining their appearance and value, and ensuring that when you need them to perform, they'll go "bang" when the trigger is pulled.
Whether you own one firearm or have a vault full of different types and calibers of guns, the Guide Gear Universal Gun Cleaning Kit includes everything you need to keep your firearms in tip-top shape, all for around $30. With .17-.270 and .30 cal. cleaning rods and a variety of brushes, mops, jags, patches and accessories, this all-inclusive kit has you covered for virtually every gun your collection, from pistols and rifles to shotguns and black powder guns.
Plus, all the tools and accessories are packed into a durable molded plastic case that keeps everything neatly organized and easy to transport and store.
The Guide Gear Universal Gun Cleaning Kit includes:
3 solid brass rods for .17-.270 cal. rifles and pistols
3 solid brass rods for .30 cal. and larger rifles, pistols, shotguns and muzzleloaders
14 bronze brushes
9 mops
12 plastic spear-pointed jags and 1 plastic black powder jag
4 slotted patch loops
3 utility brushes for gun cleaning
3 muzzle guards
3 accessory adapters
50-pk. of 3″ x 1 1/2″ cleaning patches
50-pk. of 3″ x 3″ cleaning patches
4 polishing cloths
Visit SportsmansGuide.com to get your Guide Gear Universal Gun Cleaning Kit today. Plus, be sure to check out their full assortment of firearms, ammo, shooting supplies, and much more. For everything to outfit your passion for the outdoors, SportsmansGuide.com is the place to go.