At Lake Region State College, faculty and staff change lives.
More than a motto, faculty and staff provide a comfortable learning atmosphere with class sizes that allow one-on-one interaction. Courses and degrees are offered in person, online, and in hybrid formats.
Besides its main campus in Devils Lake, full-degree programs are available at the Grand Forks Air Force Base Education Center.
Nursing education also is delivered in Grand Forks and Mayville. Peace Officer Training is offered each summer in Grand Forks and West Fargo.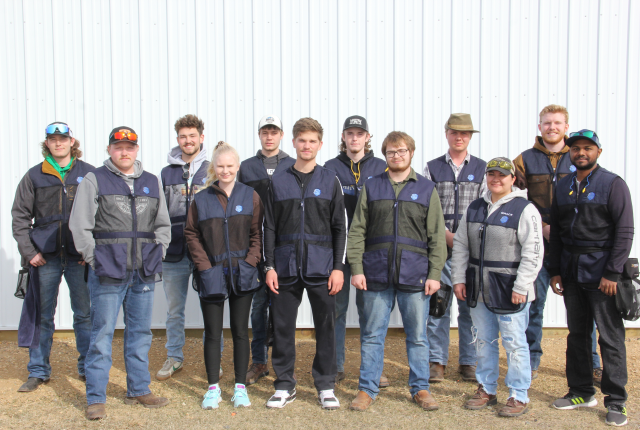 Students choose their path at LRSC. One can start the first two years of a bachelor's degree or jump into one of our career ready certificate or degree programs. A student who commutes and attends LRSC before transferring to a four-year university to complete his/her studies saves over $20,000 compared to the student who starts at a four-year university. The savings is even higher compared to the student who begins college at a private university.
Best of all, students matter most at Lake Region State College. You will discover that at LRSC, faculty and staff are here to help you down the path of success in college and in life. That's why we say at Lake Region State College, we change lives.
Grand Forks Air Force Base
The Grand Forks Air Force Base Outreach branch of Lake Region State College offers lunch-hour, late afternoon, and evening courses for both military and civilian students.
Courses are offered in five 8-week terms.
Full degree programs available at the Grand Forks Air Force Base location include:
Transfer degree
Business Administration
Early Childhood
Information Technology
Law Enforcement.
Find your fit
Finding the right fit for a student heading to college isn't always easy, and that is what makes colleges like LRSC a vital option. Lake Region State College is the perfect size for students who aren't looking for a large university or large lecture-based classes. The small campus fit makes transitioning from high school to college less stressful. And, students have the opportunity to choose a variety of paths with their studies.
By selecting one of the numerous career and technology programs, one can be placed in a great career and workforce ready in two years or less. Students who are still deciding what career field to enter can start the first two years of a bachelor's degree without the price tag attached to larger institutes.
As students discover what their path will be there also are numerous options to become involved in extra-curricular and co-curricular activities that can open doors to leadership opportunities and scholarship offers. Students also can apply classroom theory in live labs and capitalize on internships opportunities.
See for yourself what Lake Region State College can offer. Tours can be arranged and the college. For more information about Lake Region State College, go to LRSC.edu or call (701) 662-1600.
CLICK HERE TO LEARN MORE ABOUT LAKE REGION STATE COLLEGE!